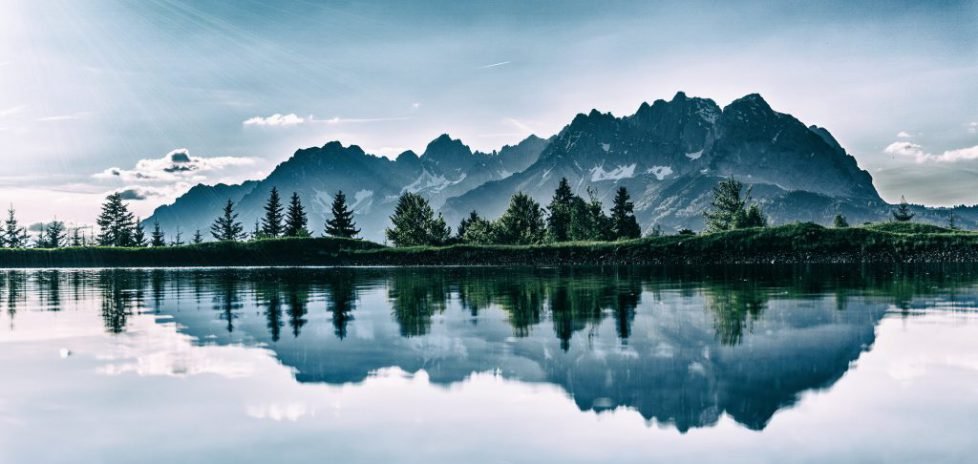 Linux is safe, but it should come as no surprise to anyone that using a virtual private network can improve security for Linux users as well. Namely, a good VPN hides the IP address, encrypts incoming and outgoing data and clears all logs.
In order to find a good VPN service for Linux, you must first determine for what purpose you need a virtual private network and then your provider's Linux compatibility. Because Linux is a relatively less common operating system among Internet users, it has a more limited VPN offering.
Fortunately, some VPN developers have included Linux as well. You may not get all of the world's finest VPN features for Linux, but certainly enough features for safer browsing.
Some Linux-based VPN services are better for international use (thanks to thousands of servers worldwide), while others have faster connections and others have advanced privacy policies. So there is plenty of choice for Linux as well, and the biggest difficulty is definitely about finding your own purpose.
Good VPNs for Linux
More and more people today use VPN technology because it provides privacy and security against hackers and advertisers, for example. You can also use a VPN connection to access other content, such as Netflix.
VPN stands for "private virtual network" and is very often used in connection with security to protect network traffic from spying or other threats. Your information is constantly monitored, whether you are visiting Facebook or reading email, especially if you are using an Internet connection in a public place such as a coffee shop or bookstore. Activating VPN routes all your data through an encrypted connection between your laptop, smartphone or desktop, and a remote server worldwide. This prevents anyone from following what you are doing on the Internet and wherever you are.
Why is content restricted on Netflix?
Netflix is ​​a huge streaming service for TV shows and movies, unmatched on a global scale. Despite its size, Netflix does not offer the same software to all of its users, and this depends very much on where your physical location is at any given time.
The viewer living in Finland may have completely different access to programs, such as in the Americas or the UK. In this situation, the question then arises: why is this? In order to legally display the content, Netflix must sign a distribution agreement with any company that owns the content and then pay for the content to be licensed. So if Netflix hasn't got an agreement to distribute a particular program or movie in a specific geographic area, they can't basically play it in that area. However, this situation is unfair, especially for users who have paid to watch Netflix in full, but who often change places because of traveling.
Netflix and VPN blockers and their workarounds
Netflix has invested heavily in technology that enables them to detect that their customers are using VPN, thereby preventing them from accessing the content they want. This is annoying, but it is understandable for the company. In this way, Netflix and many other streaming services seek to protect themselves from potential legal issues that may arise from displaying unauthorized content in an area where they do not have a rights agreement. However, this does not mean that Netflix cannot be used with a VPN connection. All you have to do is select the VPN software that really works for this purpose.
Many VPNs do not work because they are not intended for this purpose, but some VPN software technology has been filed so well that they can open the entire Netflix program library without Netflix being able to block this VPN user. Therefore, I recommend that you look for a VPN connection on this page that has been proven to work with Netflix.
This article introduces alternative proxy sites for unlimited and secure use of LimeTorrents. Limetorrents country restrictions are a common concern as the site is currently blocked at least in the UK, Australia, Italy, Portugal, Spain, Denmark, Norway and India.
If you enjoy using LimeTorrents but no longer have access to that site, don't worry. You can use LimeTorrents again when you select one of the proxy sites that are running as the bus. This allows you to download a bunch of movies, animes, apps, games and TV shows for free. Proxy sites are widely used to bypass ISP blocking protections designed to restrict torrent sites. The proxy servers listed below will help you to bypass these protections and thereby reuse the torrents on the LimeTorrents site.
Limetorrents is basically a torrent site with mostly verified torrents. Because every torrent is authenticated, the risk of malware and viruses is relatively low. However, be sure to take care of your own security and use a VPN connection to download torrents.
List of working proxy sites on the LimeTorrents site
https://www.limetorrents.asia/
https://www.limetorrents.zone/
https://www.limetorrents.co/
https://www.limetor.com/
https://www.limetor.pro/
https://limetorrents.unblocked.gdn/
http://www.limetorrents.in/
https://lime1.unblocked.lol/
https://lime1.unblocked.ms/
https://lime1.unblocked.wtf/
https://limetorrents.unblockall.org/
https://limetorrents.immunicity.gold/
https://limetorrents.bypassed.gold/
http://www.btdigg.in/limetorrents/
All links are tested at the time of writing, so you can rely on LimeTorrents to continue using them in advance. Please note: Vpndo.com is not responsible for any abuse of the copyrighted material and we do not encourage anyone to act in an unlawful manner.
The corona crisis has affected the daily lives of many people, which is why there is also more demand than usual for various VPN services. However, many who did not previously use a VPN service may not know which VPN would be the best choice for themselves.
VPNDO decided to list the best VPN services at the moment. We will continue to publish status reports like this to provide consumers with end-to-end information on the features and pricing of the best VPN services.
The best VPN services right now
Cyberghost VPN
Cyberghost VPN has risen like a rocket to the forefront of VPN services and is currently arguably one of the absolute top names. Founded in 2011, CyberGhost does not store its users 'data and has a network of more than 6,000 servers around the world, ensuring a seamless and guaranteed secure user experience.
With CyberGhost VPN, you can stream and browse the Internet without restrictions. Cyberghost easily bypasses various geographical restrictions, blocks, bans and censorship. The Cyberghost can also be connected to up to seven devices at a time, allowing you to use your mobile phone and laptop with the same deal without worries, as much as you want! And of course also very fast! Cyberghost is undeniably also one of the fastest VPN services at the moment.
Cyberghost has also taken note of the global crisis, which is why it has launched the slogan "Fight boredom while you #StayAtHome", under the wing of which the company offers its services to new customers at an unprecedented low price.
Currently, Cyberghost costs at its cheapest $2.64 per month if you subscribe to the program for a total of three years. In this case, savings of up to 80% of the total price accrue. However, if you would like to try Cyberghost for a shorter time, then a month costs $ 12.99 a month. Whether your usage needs are short or long, Cyberghost also offers a 45-day money-back guarantee and a 2 month deal on top if you redeem a longer deal.
Visit the Cyberghost's website and take advantage of the hottest VPN right now!
NordVPN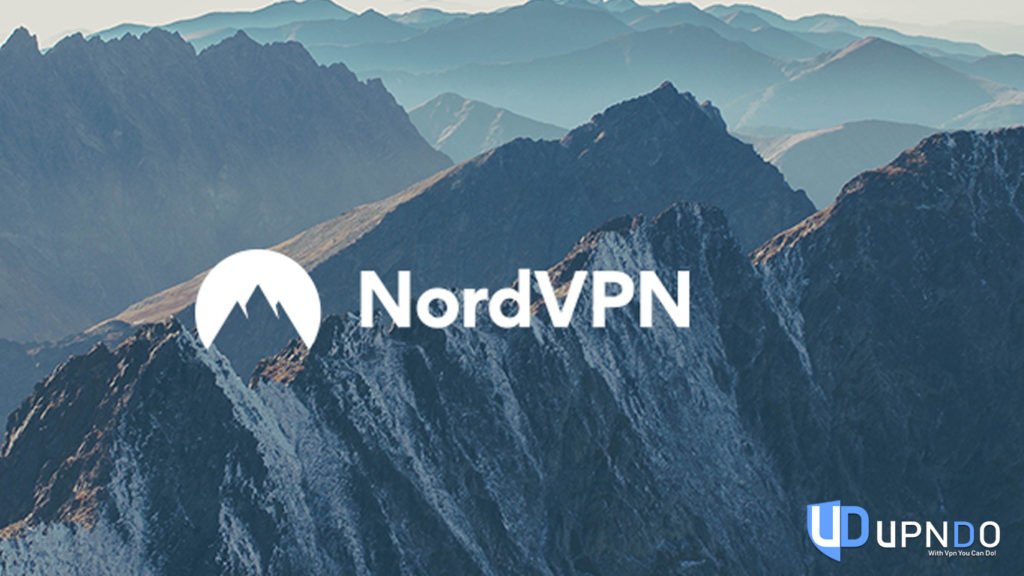 Anyone who has heard of VPN services in recent years has also certainly come across the name NordVPN. The company has marketed itself quite spectacularly, but for NordVPN, visibility is not just mere marketing, it has also really proven to be one of the best VPN services of all time.
NordVPN opens up the US or British Netflix and easily bypasses country-specific blocking of other well-known streaming services. NordVPN has also earned a reputation as a fairly safe option for those concerned about their information security. NordVPN does not collect log data from its users, nor has it shown any indication in its operations, for example, that any data has been leaked or sold to third parties.
NordVPN operates in 59 countries and has nearly 6,000 servers across the globe that allow you to surf the services of virtually any country inside that moment. A large number of servers also help to keep the connection fast, as it can always ensure that you always have the nearest possible server.
Currently, NordVPN is at a fairly reasonable price, with a special mention of a three-year contract, which saves up to 70% per month compared to a contract ordered once a month. A one-month subscription costs $ 10.63, which is not a bad price for ensuring safety and still having access to virtually unlimited internet.
Visit NordVPN.com and test if the promises are true. We can swear they will!
ExpressVPN
Alongside Cyberghost and NordVPN, ExpressVPN is certainly one of the largest and most beautiful. ExpressVPN is a really popular service especially in many parts of the world, but it is constantly growing in popularity at the local level as well. ExpressVPN effectively prevents phishing and hackers at bay. However, in addition to its data security, ExpressVPN is also a great choice for the entertainment side.
The company's server portfolio isn't quite as comprehensive as the two mentioned above, but despite this, we've found that ExpressVPN opens up power to Netflix and other streaming services with ease. However, I would say that ExpressVPN is at best a multi-purpose VPN that does its job in terms of both data security and streaming.
In terms of pricing, ExpressVPN currently costs $ 8.32 at its cheapest, which means a monthly price for a one-year subscription. A single month costs $ 12.95.
Learn more about the features of ExpressVPN and order a versatile service for your use
Why use a VPN?
Finally, a few more remarks for those who are not yet so well aware of all that VPN services and how to use the mean. VPN itself is an application that can be set to secure any device currently connected to the Internet.
A VPN builds a tunnel between the device and the destination page, the route of which is not seen by the ISP, nor by the administrator of the final destination page. In this case, the user's network traffic can be protected from many different network threats, such as data hacking, data phishing, and other profiling.
With a VPN, you take care of your privacy
Your ISP will see everything you do on the Internet and will probably also record your browsing history for a variety of reasons.
With VPN, you override country-specific restrictions
Many streaming services, as well as numerous other websites, do not always show the same content to people around the world. This is partly a marketing issue, but also partly a cultural issue.
In a global world, however, many people think that they always want to have access to the best possible service, if one is available.
VPN can save you money
In connection with the country-specific restrictions mentioned above, you may also encounter country-specific profiling, which may result in higher charges for services or products.
Many Online Stores take advantage of technology and statistics to deduce where customers should be offered higher prices, but from a customer's perspective, it doesn't make sense to pay more for a product or service than other customers.
Use VPN to encrypt your information
If you have a habit of using free WiFi connections, you may be subject to phishing scams. A hacker hiding in the same network is reasonably easy to spy on your information because he or she can see everything you do online.
VPN also provides security for your home network, as nowadays you can make very accurate targetings based on your IP address, and if you live in a remote area, in particular, cybercriminals can locate your home.
Is using a VPN legal?
Short answer: Using a VPN is completely legal. While this does not rule out the illegality of things that are otherwise considered illegal, VPN and its use are in no way illegal in most countries. Furthermore, circumventing the blocking of streaming services such as Netflix via VPN is not illegal either, as although these companies may not like this practice, they have no right to define the laws of the states under which they operate.
Connecting from an IP address is how streaming services are contacted, and if someone wants to connect using a peer-to-peer network or some other method, this cannot be prohibited by law. Streaming companies may prohibit the use of VPN as their terms of use, but the worst punishment for violating these terms could be, at worst, the suspension of access to the service.
Here was a quick overview of the current hottest VPN services and a little bit about why they are needed and used at all.
Finally, I would like to remind you that the Cyberghost VPN, which is the first on the list, is currently available at a -80% discount, so if you want the best VPN on the market for you, then now would be a great opportunity!
Grab a Cyberghost for $ 2.64 a month and get another two months free on sale! Visit Cyberghost.com